Join Us . . . for a 2 Day Workshop with Master Clinicians
Zoya Simakhodskaya, Ph.D., Certified EFT Trainer, Supervisor and Therapist
Michael Moran, LCSW, Certified EFT Supervisor and Therapist, AASCET Certified Sex Therapist
Sex As a Safe Adventure:
Integrating treatment of emotional and physical disconnection
using an an attachment lens
When:March 2 – 3, 2018
Time: 9:00 AM – 5:00 PM
Where: The Friends Center
1501 Cherry Street
Philadelphia, PA 19103
Fee:$379
$329 Early Bird (register by 1/31/18)
$250 Student Rate
13 CEUs (fee of $25.00) approved for Licensed Psychologists, Social Workers, Marriage and Family Therapists, Counselors and AASECT
Do your couples present with complaints of sexual issues, such as:
Discrepancies in desire
Boredom in the bedroom
Discovery of out of control sexual behaviors
Arousal or orgasmic problems
Sexual challenges after having children
Trouble after infidelity or in the wake of trauma
From the perspective of Emotionally Focused Therapy, such complaints are most often part of an underlying lack of security and bond in the relationship caused by the negative cycle between partners. At times, as the partners de-escalate and become more secure, sexual issues remain unresolved. Yet, many EFT therapists lack knowledge and skills in the area of sex assessment and intervention.
This workshop is designed to give you a strong foundation where sexual issues are the presenting problem in couple therapy. Introduction to up to date research on current models of sexuality will be presented. You will learn how to do an assessment of both the negative relational cycle and the sexual cycle so you can skillfully work using EFT interventions with both cycles to help couples move to de-escalation. This workshop will also address how to integrate psycho-education and simple behavioral sex therapy interventions as couples begin to move into Stage 2, while at the same time continuing to build a secure bond through increased vulnerability. This workshop will include lecture, video examples and experiential exercises.
Learning Objectives:
Participants will be able to name different models of sexual response.
Participants will be able to apply techniques of sexual assessment in EFT treatment
Participants will be able to identify negative cycle around sexual issues in Stage 1 of EFT
Participants will be able to effectively use Stage 2 EFT interventions around sexual issues to create more secure bond in couples that leads to greater sexual fulfillment.
Participants will be able to discuss how to use strategies of integrating sex therapy into EFT for couples
Participants will be able to explain an overview of how attachment theory provides relevant framework to understand couple's emotional, physical and sexual responses,
Participants will be able to recognize the importance of assessing sexual health in couple therapy.
Participants will be able to discuss how central principles of sex therapy that specifically relate to couples and the relational system can be integrated into couple therapy.
Participants will be able to integrate emotional, relational and sexual dynamics contributing to successful resolution of sexual concerns.
Participants will be able to describe how various stages of EFT require differential integration of sex therapy strategies.
About the Presenters: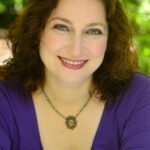 Zoya Simakhodskaya, Ph.D. is a clinical psychologist and Certified EFT Therapist, Supervisor and Trainer. Zoya has a full-time practice in New York with adults and couples, specializing in cross-cultural and bilingual population. She is a founding member and Vice President on the Board of Directors of NYCEFT. Zoya is also a Founder and Director of The Center for Psychological and Interpersonal Development dedicated to high quality individual and couples therapy and EFT training. In addition to her psychotherapy practice, Zoya has many years of experience providing crisis intervention in a psychiatric emergency service and continues as a faculty at NYU School of Medicine, CUNY Graduate Center, and Rutgers University. Zoya presents and teaches in the US, as well as Russia, Italy and England. She has particular interest in intersection of sexuality and couples therapy.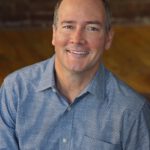 Michael Moran, LCSW is a Certified EFT Therapist and Supervisor and an AASECT Certified Sex Therapist with a full-time practice in NYC treating adults and couples. He has extensive training in the "Inner Bonding" modality of healing created by Drs. Margaret Paul and Erika Chopich. As an AASECT Certified Sex Therapist he is highly skilled at integrating treatment of sexual issues as they present in couple's therapy. Michael is also an Adjunct Professor at Rutgers University where he teaches graduate courses in Marriage & Family Therapy as well as LGBTQ Issues in Contemporary Society at Rutgers University.
Refund Policy: $50 Administrative fee for cancellations prior to 1/31/18
50% Refund for cancellations between 2/118 – 2/16/18
No refunds after 2/16/18
Coming from out of town?
CLICK HERE for hotel options and check out the Philadelphia Flower Show.
Uber and Lyft are alive and well in our city. All hotels are close to the conference center.
Questions: https://www.philadelphiacenterforeft.org/contact/