October 18, 2019
12 – 2 PM
The Training Center
466 Germantown Pike
Lafayette Hill, PA
Unpacking Your Couple's Negative Cycle Using the EFT Tango (Part 1)
Presented by
Ruth Jampol, Ph.D.
Wendy Merson, LMFT
Robin Sesan, Ph.D.
Certified EFT Supervisors
With the publication of Sue Johnson's newest book – Attachment Theory in Practice – Emotionally Focused Therapy is now an accessible and applicable model for individual therapy, couples therapy and family therapy. One key shift in practicing EFT across all modalities is the use of the EFT Tango – a 5 step process intervention that gives therapists a clear way to focus on present moment, reflect and validate, distill emotion, share the emotion and pull the experience together creating a shift for the client.
In this 2 part seminar, we will review Stage One of EFT with a focus on understanding negative cycles, teach the 5 Steps of the Tango and through examples, videos and practice, learn how to apply the Tango in our work with individuals, couples and families.
Therapists who are curious about EFT and have no previous background in the model are welcome to come and learn about EFT. For those who are early in their EFT journey or more advanced, this training will help you learn to use the EFT Tango in a more mindful way.
PCEFT would like to spread the word about EFT to therapists in the Philadelphia area. Please bring your friends and colleagues to this training! Quarterly trainings are always free to PCEFT members and only $25 for guests.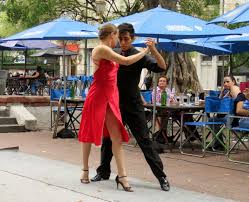 Join Us in Building Our EFT Community